Welcome!
Our goal is to understand the molecular mechanisms that drive experience-dependent circuit plasticity.
Our Research
From the moment an animal is born, its brain is working to extract information from its surroundings and initiate appropriate behavioral responses. This is done through the activity of excitatory and inhibitory neurons that are organized into synaptically connected circuits.
Our lab is interested in understanding how experience, via the execution of activity­-dependent gene expression, regulates the connectivity of inhibitory and excitatory neurons and how these processes relate to animal behavior and disease states.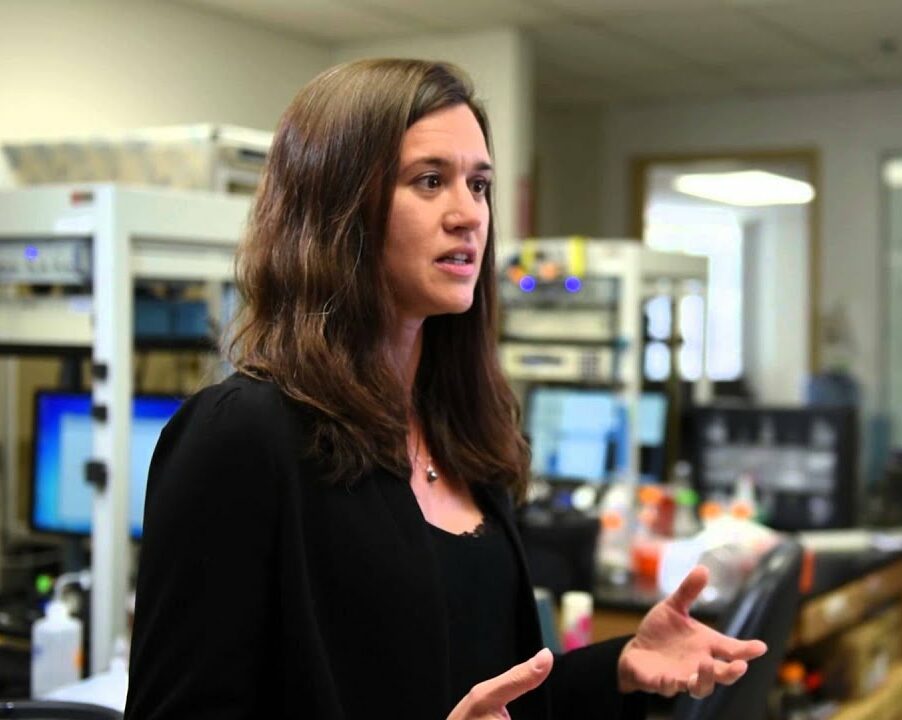 Dr. Brenda Bloodgood was a postdoctoral fellow and received her Ph.D. in Neurobiology (2006) from Harvard Medical School. She completed her BS Animal Physiology and Neuroscience at UCSD (2001).
Brenda is a Searle and Pew scholar and the recipient of an NIH New Innovator Award. As a postdoc she was a Helen Hay Whitney, Charles A. King Trust and L'Oreal for Women in Science Fellow and a recipient of the Dorsett L. Spurgeon Research Award, and Harold M. Weintraub Graduate Student Award.